Country House Wedding in the Vineyards of Volterra
Today, we are going to give you an exclusive insight into the romantic-rustic wedding of Nadja and Valentino. We organised a country house wedding in beautiful Tuscany for them. More specifically, it was in a vineyard near the medieval city of Volterra. The property, comprising an old villa, a winery, horses and a pool, made the perfect location for this romantic countryside wedding.
After the styling – we had arranged a hair stylist for Nadja who came to the location – Nadja and Valentino's wedding day started with a civil ceremony. In front of their parents and attendants, the two said "I do" in this ceremony held in a nearby small town. This solemn ceremony was toasted with Prosecco in front of the town hall before the wedding party returned to the estate.
Later in the day, a symbolic ceremony took place at the wedding location. This was celebrated in the open air – and bright sunshine – and was a special highlight for us all. 50 relatives and friends had travelled to celebrate Nadja and Valentino's big day in Italy. Along with the bridal couple, the guests also stayed overnight at the location, which had been booked exclusively for the wedding party.
After the two ceremonies, there was, of course, much partying! It is always nice when the little details come together – and at Nadja and Valentino's wedding, we really excelled ourselves. A long table in the garden was festively decorated with candlesticks, white candles, Mediterranean plants and beautiful apricot-coloured roses. Matching the colour scheme were the bridesmaids, who all wore similar dresses and flower bracelets, the bridal bouquet and the groom's buttonhole. Put together, it was a co-ordinated wedding design! In addition, the rustic facade of the villa, the chandeliers hung in trees above the table and the setting sun, all created a truly great ambience. A trendy DJ delivered the latest music, providing a lively atmosphere for the young guests who celebrated late into the night around the villa's pool.
A great summer wedding in the vineyards of Tuscany and a truly memorable day for all of us!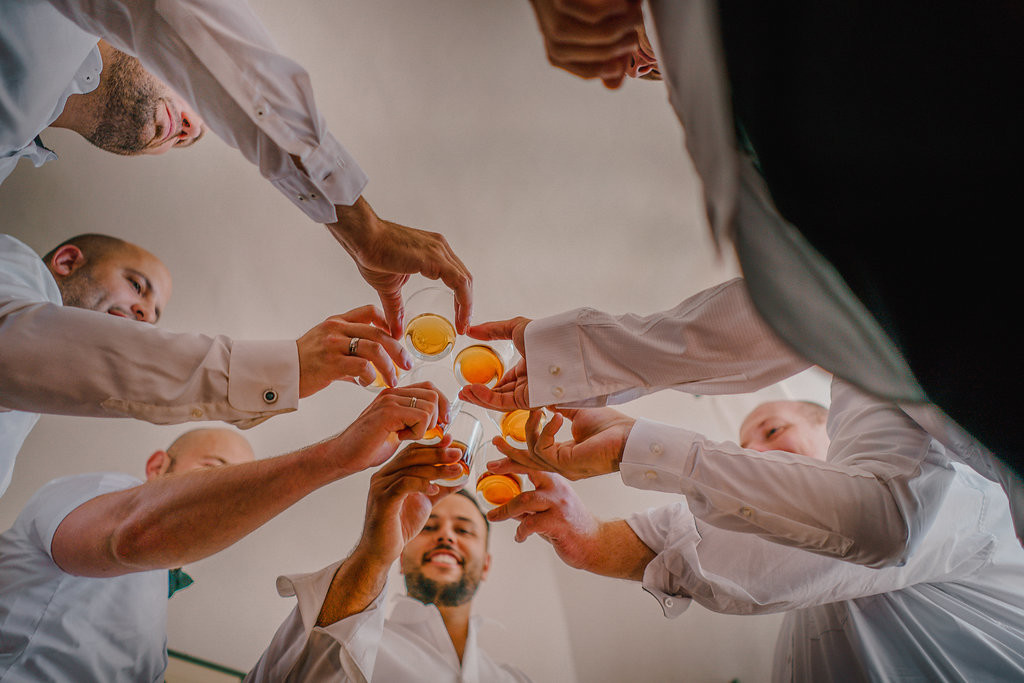 Photo Credits: Roberto Panciatici Photography